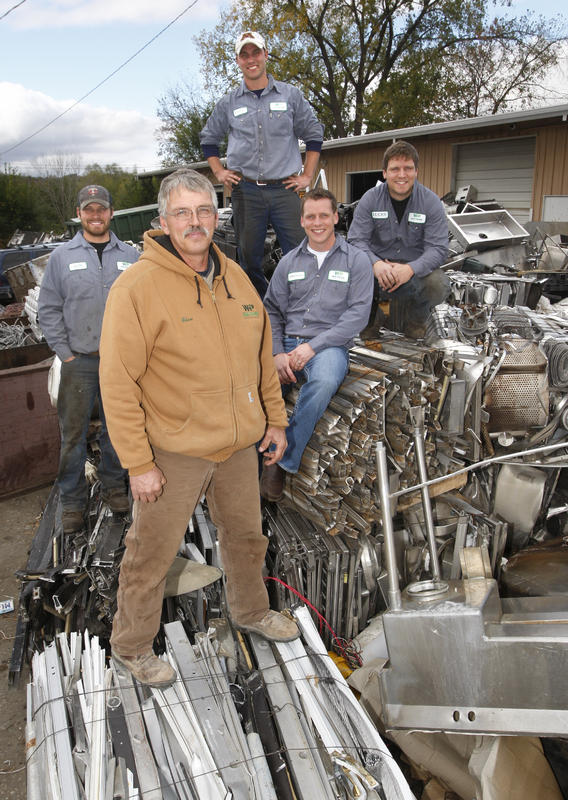 WATSON RECYCLING
A Family Tradition Since 1980
Watson Recycling is a third generation, family owned business that specializes in scrap metal and automotive recycling. The Watson family has been longtime residents of Southeastern Minnesota and are actively involved in the communities that we serve. Watson Recycling features spacious yards in Rochester and Austin MN with friendly traffic flows and great customer service! We specialize in recycling all types of metal including: aluminum, copper, brass, stainless steel, iron, and metal. We feature modern digital scales with easily readable displays which gives customers assurance that they will be paid for all of their material.
We also provide automotive recycling services. We recycle cars, trucks, vans, and SUVs. Customers will receive a great price for recycling their vehicles with us and we can also pickup vehicles with our tow trucks. Vehicles recycled with us will have any salvageable parts removed before the vehicle is crushed. Used automotive parts and vehicles are available from our Austin location and we can deliver to any of our locations for free pickup or right to your door.Watson Recycling has our own fleet of trucks, trailers, rolloff containers and bins. We can provide on-site pickup of scrap material or place containers for metal, construction/demolition projects, or general cleanups. Our trucks and containers are in good condition and will make sure to show people that you Recycle!! We service cities all over southeast Minnesota including Rochester, Oronoco, Austin, Albert Lea, Pine Island, Spring Valley, Eyota, and Plainview. We can also provide hauling for large demolition projects and cleanups with our high capacity trailers.
From our family to yours: Welcome and we look forward to serving you!